Our pick: Five modern textile designers you'll love
Modern textile design emerged from the Bauhaus School in Germany back in the 1920s, and the iconic styles, developed and built on by key textile designers throughout the last century are still with us today.  The enduring appeal of their style means that it never looks out of place or out of time today. Contemporary textile designers are carrying on its  tradition of clean minimalism, sleek curves and geometric patterns but with their own individual twist. Here's a selection of our favourite textile designers:
Anni Albers 1889 - 1994
Anni was a textile designer, printmaker, teacher and writer but, most influentially, a pioneer of weaving. Born Anneliese Fleishman in Berlin, she was encouraged by her parents to study drawing and painting. Anni joined the Bauhaus School in 1922 to focus on weaving as this was the only option open to her at the time,  where she experimented with new materials such as horsehair and metallic thread, and became known for her bold abstracts.  She gained a weaving diploma in 1930 as well as a husband, artist Josef Albers. She was head of the School's weaving workshop in 1933,  when the Nazis forced the School to close, so she and Josef fled to the US where she taught at Black Mountain College, an experimental art school. 
Throughout her life, Anni experimented at the leading edge of textile design, blurring the lines between art and functionality. 
In 1984, Anni wrote," . . . to comprehend art is to confide in a constant."
Anni Albers: Rug 1959
Machine-embroidered polyester fabric
Wallhanging
Marian Mahler 1911 - 1983
Austrian-born Marian Mahler trained in Vienna and emigrated to the UK in 1937, where she became one of the most influential textile designers and illustrators of the 1940s and 50s. She created a range of iconic fabric designs for a range of textile manufacturers, including David Whitehead Ltd, a progressive UK-based company that became a global hit after it exhibited at the 1951 Festival of Britain. 
The vibrancy of her work is underpinned by her bold use of color and shape, typified by semi-abstract imagery and crescent shapes.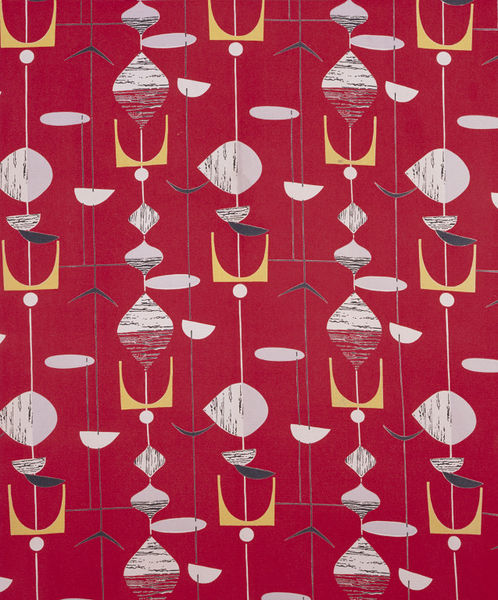 Marian Mahler: Curtain, 1950, Printed Cotton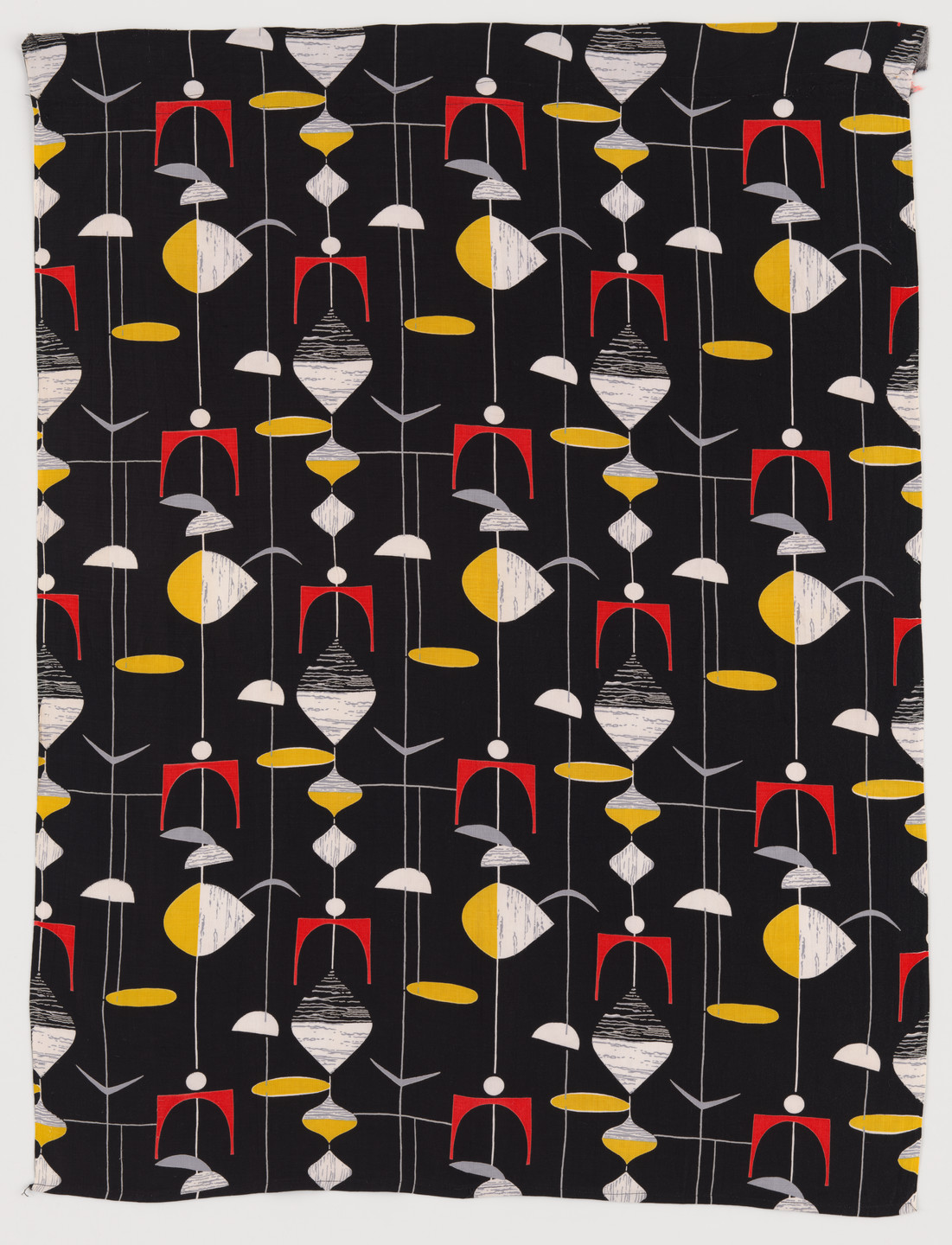 Marian Mahler: Untitled (Mobiles)
Ray Eames 1912 - 1988
Ray Eames was one half of the amazing designing duo of Ray and Charles Eames, whose creative partnership led the way in modern design from the 1940s to the present day. Ray's talents and design ethos crossed disciplines: she flourished in art, graphic design and film-making, and her strong sense of color and pattern was fundamental to the Eames' style. 
As a textile artist, Ray created a series of  non-representational abstract designs, two of which won awards in a MOMA textile competition.
Ray Eames: Cross Patch c 1945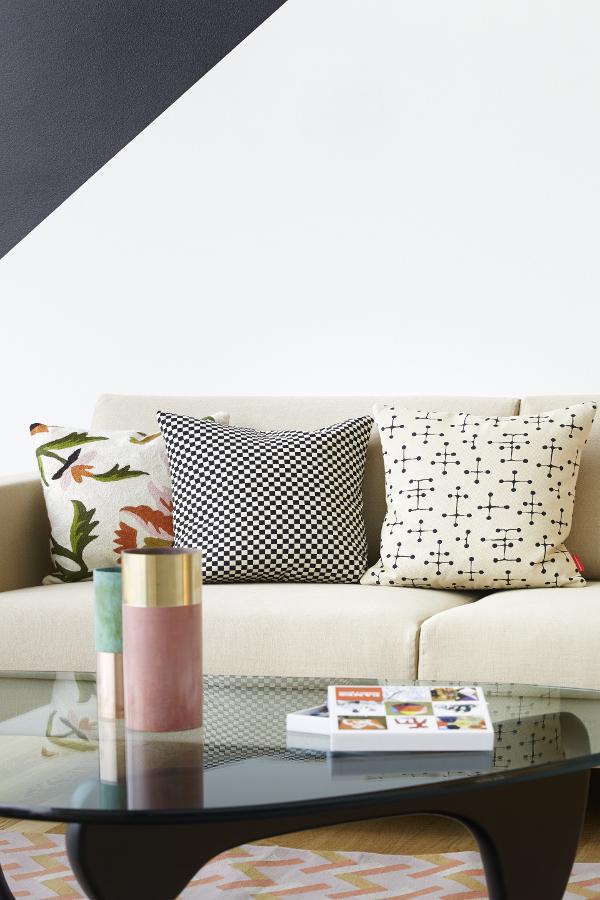 Lucienne Day 1917 - 2010
Lucienne Day's career break came at the 1951 Festival of Britain, where her innovative designCalyx was a showstopper. Produced as a furnishing fabric by mass-market-but-pricey UK brand Heals, it went on to win the Gold Medal at the 1951 Milan Triennale. Her 25-year partnership with Heals led her to create more than 70 textile designs that were noted for their energy and organic abstraction.
Lucienne Day: Calyx, 1951
Lucienne Day: Black Leaf Tea Towel 1959
Hella Jongerius b 1963
Hella is an industrial designer whose philosophy stays true to the modern design concepts of experimentation and sustainability. After graduating from Design Academy Eindhoven, she founded her company, Jongeriuslab in 1993 and is Art Director for colors and materials at Vitra, developing its library of material and color that influences the whole range of its products. As a furniture designer, she created Vitra's Polder Sofa and East River Chair, but her innovation extends to ceramics and textiles and beyond.
Hella Jongerius: Glaze 2019
Hella Jongerius: Reef 2016
Louise Etheridge
Leave a comment
Comments will be approved before showing up.
---
Also in News
April 16, 2021
April 09, 2021